The Advisory Neighborhood Commissions consider a wide range of policies and programs affecting their neighborhoods, including traffic, parking, recreation, street improvements, liquor licenses, zoning, economic development, police protection, sanitation and trash collection, and the District's annual budget.
In each of these areas, the intent of the ANC legislation is to ensure input from an advisory board that is made up of the residents of the neighborhoods that are directly affected by government action. The ANCs are the body of government with the closest official ties to the people in a neighborhood.  Commissioners serve as unpaid volunteers.
The ANCs present their positions and recommendations on issues to various District government agencies, the Executive Branch, and the Council. They also present testimony to independent agencies, boards and commissions, usually under rules of procedure specific to those entities. By law, the ANCs may also present their positions to Federal agencies.
For information about the grant application process, visit the Other Documents page
HOT TOPICS:
DDOT – Notice of Intent – Florida Ave NE Interim Safety Improvements
Register Your Child in DCPL's Books from Birth Program to receive free books from birth until their 5th Birthday
17th & 19th Street Redesign Plans
Maryland Avenue Pedestrian Safety Project – 65% Construction Design
DDOT C Street NE Multimodal Corridor Study
Reminder: Check the Community Calendar for cancellations
Public Meetings are held the second Thursday of each month, 7 p.m.
at Miner Elementary School, 601 15th Street NE.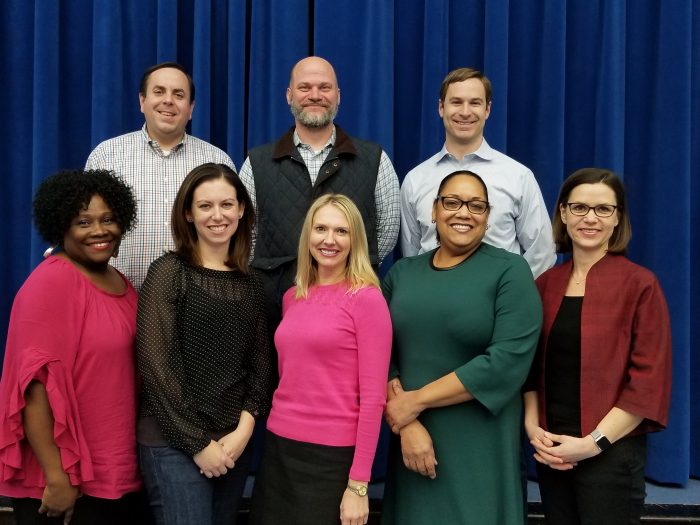 ANC 6A Commissioners
Front Row: Sondra Phillips-Gilbert (6A07), Ruth Ann Hudson (6A05), Stephanie Zimny, (6A06), Marie-Claire Brown ( 6A01), Amber Gove (6A04), Chair
Back Row: Brian Alcorn, Treasurer (608), Mike Soderman, Secretary (6A03), Phil Toomajian, Vice-Chair (6A02)